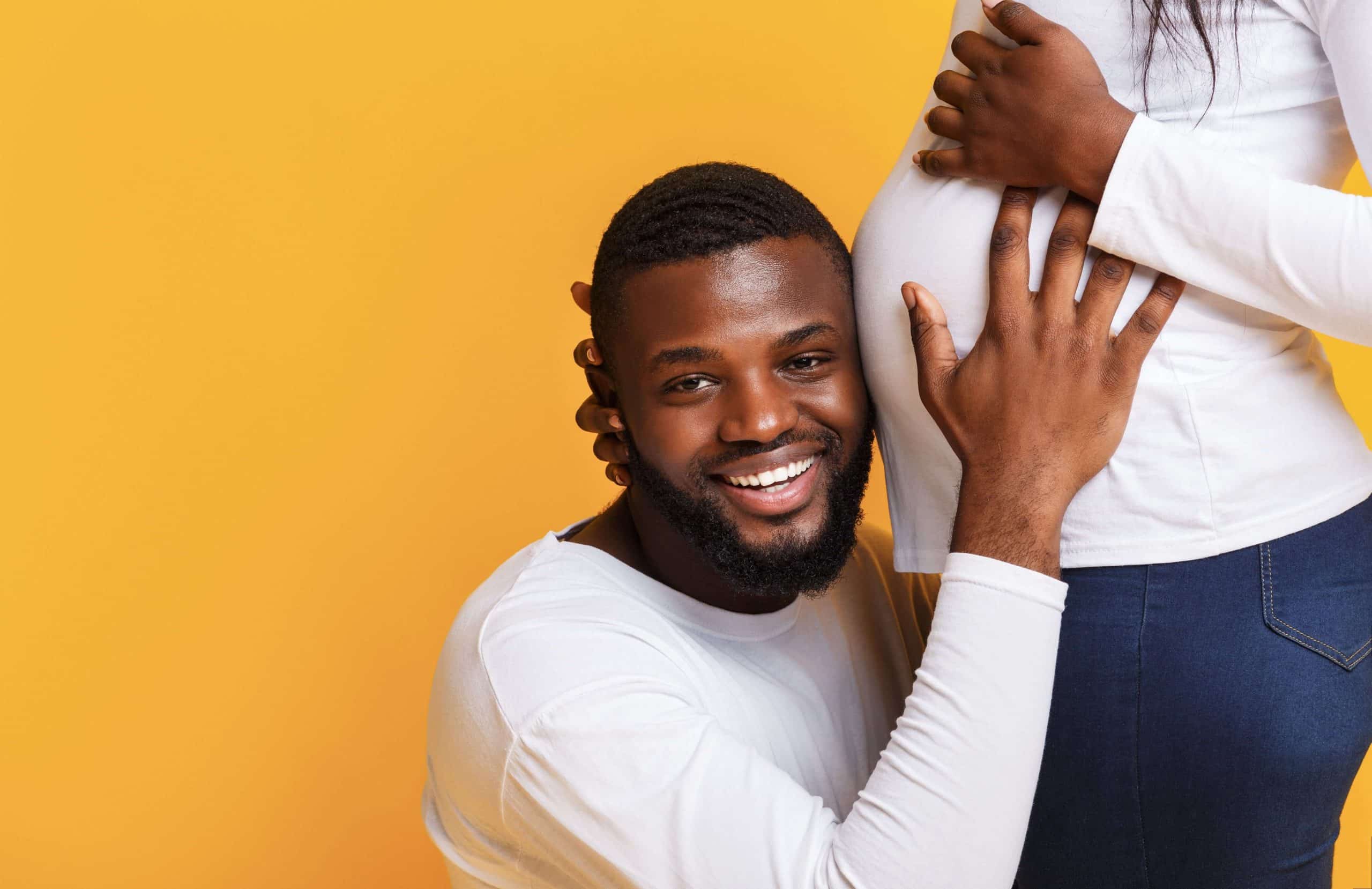 Congratulations, you are pregnant!
Becoming a mother is exciting. Especially with a first child. You probably have all kinds of questions about maternity care: how many hours of maternity care will I receive, what does it cost, what does the maternity nurse do?
Don't worry, we're here for you! Below we are happy to answer all kinds of questions about our maternity care.
What does the maternity nurse do?
The maternity nurse will come to your home for 8 days. She is there for the whole family, but especially for you and your child. She teaches you everything about the care of your baby such as changing diapers, sleeping safely and bathing. She will help you to start breastfeeding or explain how to prepare bottle feeding.
In addition, she checks the health of you and your baby. She will look at your body temperature, blood loss and wound healing to see if you are recovering well from childbirth. She checks with your baby whether he or she is drinking well, pooping and urinating, is growing well and is staying at the right temperature. This is all recorded in a growth booklet, so that you can read it again later. If you give birth at home, and sometimes during a hospital birth, a maternity nurse is also present. You can read what she does then on our birth page.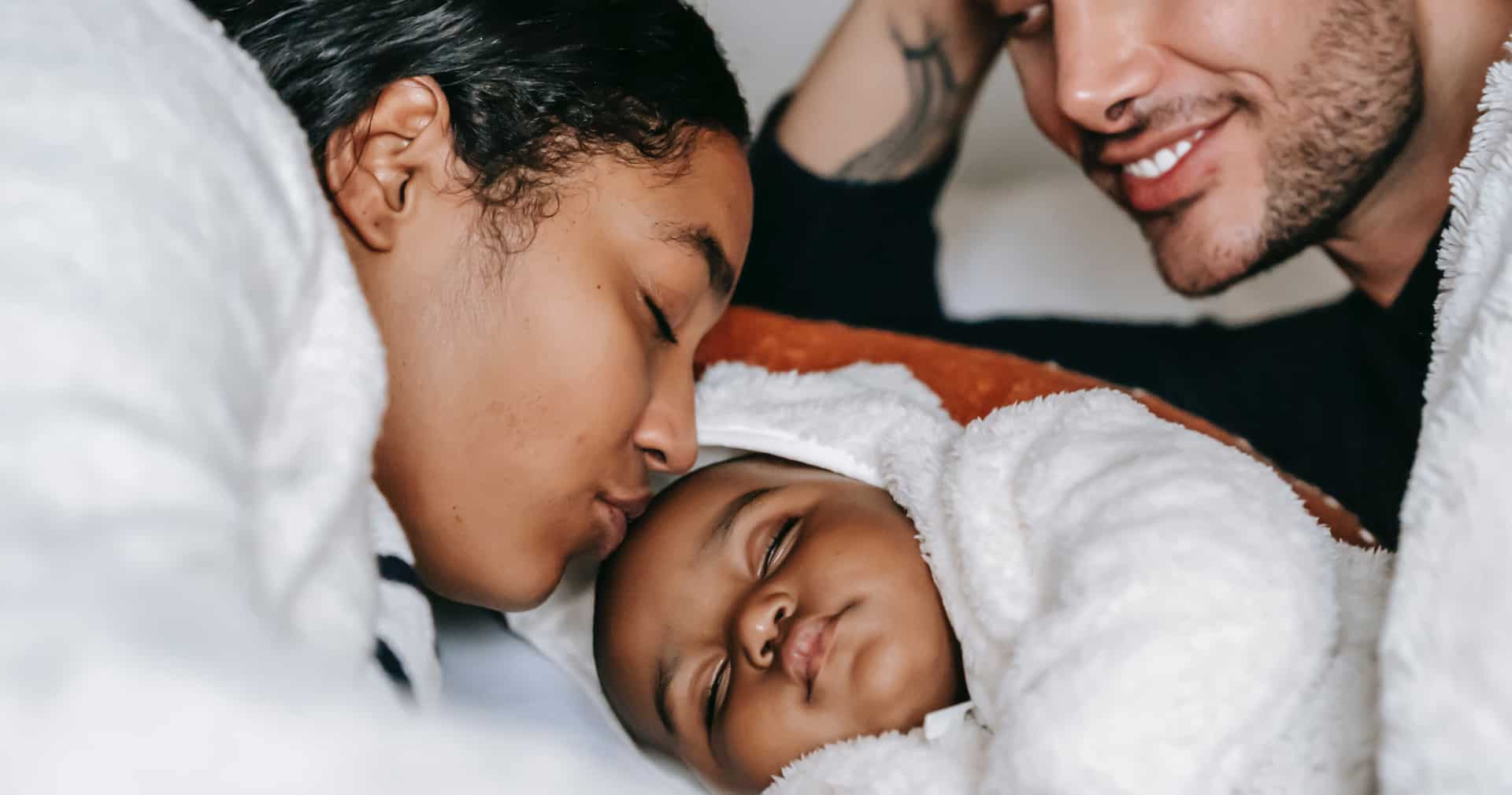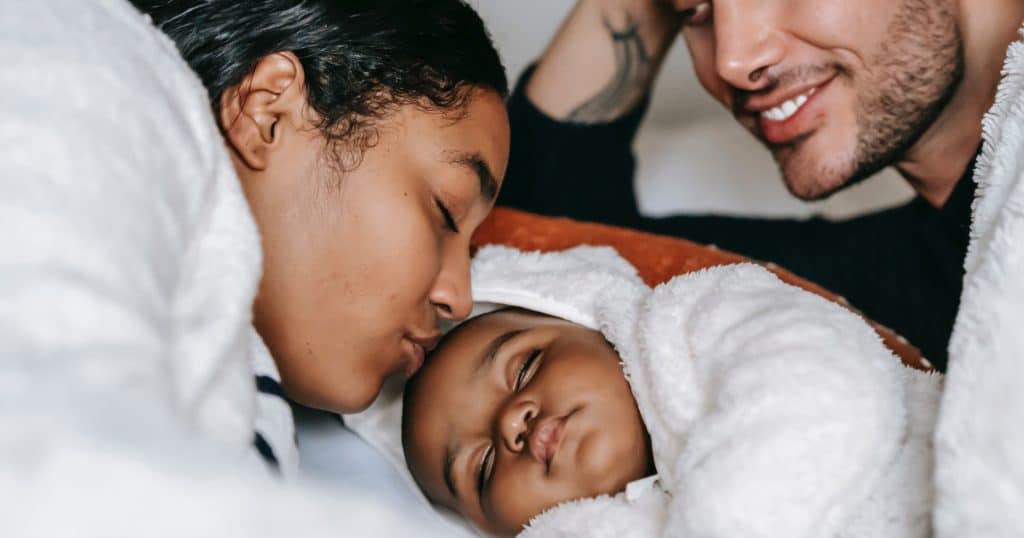 Lees ook
Duties of a maternity nurse
Check the health of you and your baby daily and record it in the maternity booklet;
Giving advice and information about caring for yourself and your baby;
Helping to take care of the baby (e.g. changing the diaper and bathing);
Support during childbirth;
Guaranteeing hygiene and advising on this;
Support in the event of breastfeeding;
Observing, signaling and reporting
Make sure you take enough rest;
Welcome any maternity visitors;
Take on light household tasks;
Ensure a warm, educational and pleasant maternity period!
Dad in the maternity week
As a father, you face a lot during the maternity week. You have become a daddy, there is a new baby and your partner is recovering from childbirth. The maternity nurse is also there for you. Feel free to discuss what is important to you during the maternity week. Maybe you want to exercise, sleep in or have other wishes. Indicate this so that the maternity week will also be a good week for you.
The maternity hours
How many hours of maternity care am I entitled to?
How many hours of maternity care you receive is recorded in the National Indication Protocol, which contains all kinds of things that affect the number of hours of care. It also depends on when you are registered with us. Are you registered with us for the 5th month? then you will receive the standard 49 hours of maternity care spread over eight days. If you are formula feeding and not breastfeeding, you will get 45 hours.
If you are registered with us after the 5th month, we guarantee at least the legal minimum of 24 hours of maternity care spread over 8 days. Depending on various factors, you can get more hours. There is a maximum of 80 hours spread over 10 days. We also discuss this during the intake.

In consultation with your obstetrician, we check at three times whether the number of hours of maternity care set is appropriate for your care needs:
During the intake;
After birth;
during the maternity period.
If necessary, we will adjust the indication based on the National Indication Protocol so that you receive more hours of maternity care, for example.
More or less hours
It may turn out during your delivery or during the maternity week that you need more or fewer maternity hours than we originally estimated. We will review your situation when care starts. Then we determine the hours in consultation with your midwife (re-indication). The actual number of maternity hours may partly depend on your medical situation, your family composition and the period in which you give birth. If you are having twins, we are allowed to provide you with extra care for at least two hours a day. You are also entitled to care up to and including the tenth day!
After the maternity period
If you feel that you are well prepared after the maternity period, then we have done our job well. It takes some getting used to at first, of course, but you'll be fine. If you still have questions, we are a phone call away and we are happy to help.
It is also important for us to evaluate the care after the maternity period, so you will receive an email from us with an invitation to give your opinion. We really appreciate it if you participate in this so that we can continue to improve care.
The intake
What can i expect?
During the intake interview, we will discuss your wishes during the delivery and the maternity period.
Where do you want to give birth? Do you have certain wishes from the maternity nurse? Do we have to take something into account?
We also check how many hours of maternity care you are entitled to and whether everything in the house complies with the health and safety regulations, so that our maternity nurses can work safely and pleasantly. For example, your bed must be at least 80 centimeters high (using bobbins or bed risers). Do you already want to know whether you meet all occupational health and safety requirements? Then download the ArboCheck.
We work completely digitally, making your data more secure and transparent at all times. The maternity nurse records all checks and tips in your digital maternity file, which can be consulted 24/7 via your portal.
When is the intake?
We will contact you around the 30th week of your pregnancy. We plan the intake around your 32nd week. The intake is in principle at your home, in consultation it can also be done by telephone after your first child.
For the preparation of the intake, we advise you to write down in advance what you want to ask the intaker. During the intake there is of course sufficient time to ask your questions.
Topics of Conversation
The intake interview usually takes 45 minutes, this depends on the amount of questions and how cozy it will be. In any case, the following topics will be discussed during the conversation.
Your expectations and wishes
The maternity hours, according to the National Indication Protocol (LIP)
Food choice, breast or bottle
If applicable, course of previous pregnancy
The insurance and costs
lactation consultant
Parking costs
Role and duties of the maternity nurse
Working conditions guidelines, a safe working environment for the maternity nurse. View the health and safety check to see what you must meet.
What should you have in your hospital bag / flight bag for a hospital birth
The baby release list
The mess notification, when do you call the maternity nurse?
Parturition assistance
The maternity package
Collaboration with obstetricians and JGZ, who has which role?
The role and wishes of the (possible) partner
Complaints procedure
After the intake
After the intake you will immediately receive the intake summary by e-mail. In this document you will find the agreements made and the indicated hours.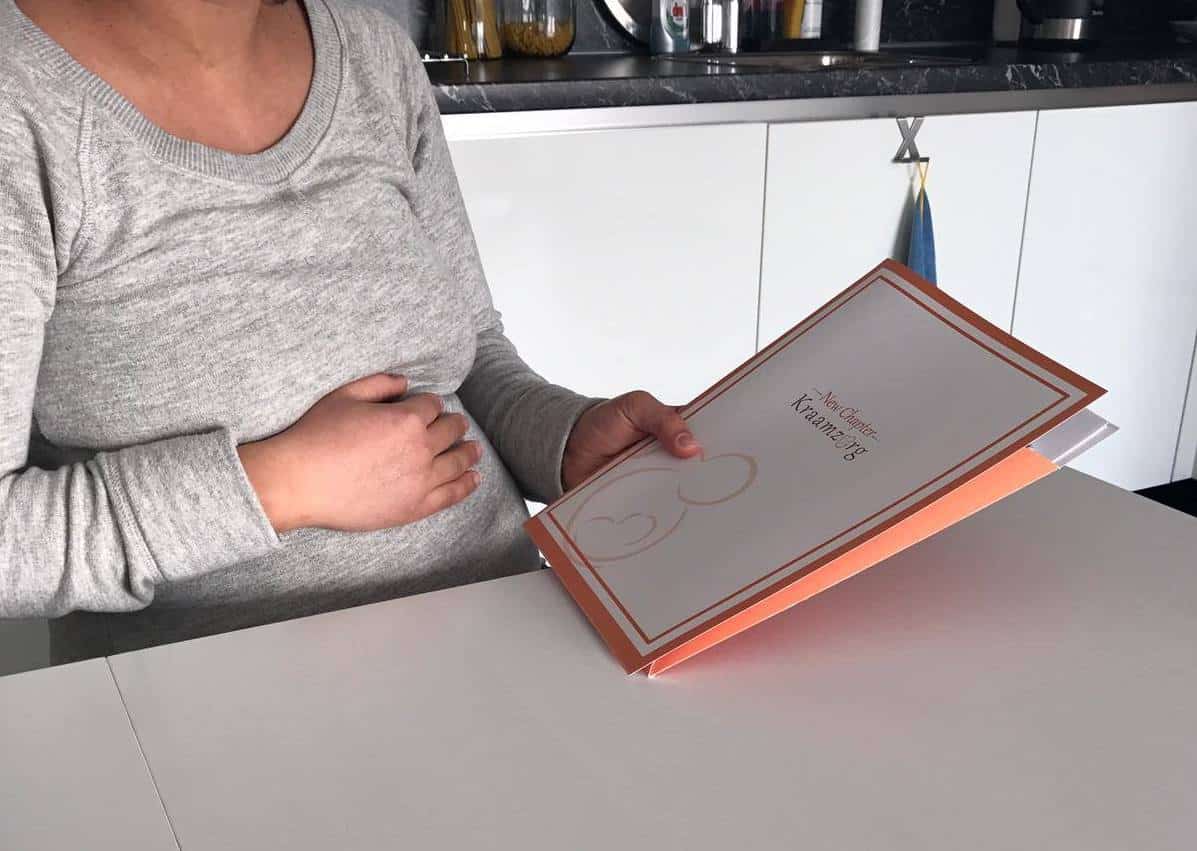 Maternity care costs
Reimbursement basic insurance
Maternity care is reimbursed from the basic health insurance package. It is reimbursed for a minimum of 24 hours and a maximum of 80 hours, spread over no more than ten days. This is counted from the day of delivery. Check here what your insurer will reimburse.
How much do I have to contribute?
A statutory personal contribution of € 4.70 per hour (2022) applies to maternity care that you receive at home. If you give birth in hospital (without medical grounds), you pay a personal contribution of € 450.28. The deductible does not apply to maternity care. If you give birth in hospital (with a medical necessity), no personal contribution applies to maternity care and the costs will be reimbursed in full. If you are allowed to go home after the birth, you will have to pay a statutory personal contribution for maternity care, if you are entitled to this.
Personal contribution for outpatient childbirth
If you give birth in hospital without medical grounds, you pay a statutory personal contribution for outpatient deliveries. The personal contribution for hospital births does not apply if there are medical grounds. You can also take out supplementary health insurance which covers this personal contribution. It is possible to insure yourself via a supplementary policy for the statutory personal contributions that apply to maternity care at home or in the hospital (for deliveries without medical grounds).
Frequently asked questions
When do you request maternity care?
Het is het beste om dit op tijd te regelen, het liefst rond de 14e week van je zwangerschap. Zo heb jij de tijd om een ​​kraambureau te kiezen dat bij je verleden en hebben wij voldoende tijd om jouw kraamzorg in te plannen en af ​​te stemmen met je verloskundige, huisarts van toekomstige gynaecoloog.
Hospital stay and maternity hours
If you give birth in hospital, you may have to stay longer after the birth due to complications with you or your baby(s). For every night you have to stay in hospital, 6 hours (5.5 with formula) will be deducted from your maternity care hours.
Postponed maternity care or incubator aftercare
If your baby does not leave the hospital until after the maternity period, you are sometimes entitled to delayed maternity care, also known as incubator aftercare. This is not included in the basic insurance, so you need additional insurance for this.
Deferred maternity care is different from regular maternity care. The maternity nurse will come by for a few hours (usually 3 times 3 hours) to give tips and tools for caring for your baby and to answer questions. After all, care at home is very different from that in hospital, where you were never alone. With delayed maternity care, we help you to confidently pick up the rhythm at home.